Monday, July 25, 2011
Hi friends & visitors! I haven't been very blog-active lately! Sorry! My mom was visiting from out of town & I've recently had several custom graphics orders (blogs, blinkies etc) that I've had to wrap up, so I've not really been designing much for the store lately! To say sorry, I've whipped up a couple of CU products & have some awesome CU news!
My first product is in the store now, and it's 50% off as I type! LOL!
It's a fun Beach theme'd CU mix for everyone, only a BUCK right now
HERE
! It's got some groovy little pieces that would add that little something to any project, especially now since it's sooo darn hot here, the beach would be a nice little get-a-way! LOL!
And more CU products that I've added over the course of the evening, that I'm just now getting to posting about, LMBO!!!
ALL NEW RELEASE ITEMS IN THIS BLOG POST ARE CURRENTLY ON SALE THROUGH 7-31!
Some amazing Magic Overlays 1
HERE
!
(magic overlay example below, click to view full size!)
And... the 5th installment to my Pimpin' Overlays- # 5!!! These ones are extremely pimped out for your designing pleasure! All perfectly touchable and textured!!! Enjoy! Find them
HERE
!
And at long last- A CU FREEBIE!!!! If you all wouldn't mind, please point your friends to my blog to download this freebie instead of uploading it to some of those pesky file sharing sites and sharing my link the WRONG way! Boooo!!! :P
Bubbles are SOOOO awesome, I just love them! and these fantastic shaped bubbles are no exception!! Download them, love them and get your bubble on!!! :)
And if you guys don't already know about the Taggers Art E-zine, well it's super spectacular! Header over to www.taggers-art.com and we have 4 issues already available for download! And coming on August 15th, we are having a designer appreciation issue and can guarantee you some amazing commercial use freebies, features, interviews w/ cu designers and stores that sell cu products- and sooo much more! There's even going to be a contest to win gift certificates to CU stores and other CU goodies! You won't want to miss it if you are a designer, that's for sure! I've even whipped up a special, exclusive freebie that will be featured, here's a sneak peek! See you all soon!!! :)

About Me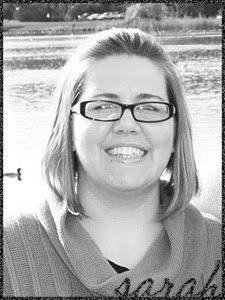 Welcome!! First and most important in my online world- I'm the VERY PROUD owner of the 'scraps for taggers' store named Pimp My Tags w/ Scraps! Now, with that said... HELLO! My name is Sarah and I'm a graphics artist of 5+ yrs. I enjoy designing digital scrapbooking elements for taggers and scrappers alike! I love doing blog makeovers and blinkie design as well! I'm a SAHM to two girls Emma and Abby, and the loving wife of my husband Jeremy. If you ever need to contact me, please write me HERE. Thanks for stopping by!

Personal CT Blog

I want to take a moment to personally thank anyone who's written a tutorial with my products from the past, in the present and in the future! THANK YOU!!! And a huge thank you to my talented, dedicated personal creative team! I owe you guys EVERYTHING!



PMTw/S CT Blog
Find a ton of top quality, amazing tut links on our store's creative team blog! Our tut writers are very hard workers and are very dedicated to pimpin' our store out!! And to that I say THANK YOU!!! We could never be as successful as we are at PMTw/S without the aide of our amazing taggers!!!




Contact Me
If you ever need to get a hold of me for any reason at all, please don't ever hesitate to e-mail me, I'm always readily available to answer questions, take comments and concerns!




Blog Archive