Sunday, July 21, 2013
Here is a previous FB Freebie that you can now buy if you missed it! This item can ONLY be bought through my blog! :) Y

ou can simply click the BUY NOW button directly beneath the item in question and once I get a payment confirmation e-mail, the product will be e-mailed to the e-mail addy that is associated with your paypal account.
You do NOT need a paypal account to check out through paypal, you can use your credit card- and in that case, the product will be e-mailed to the e-mail addy that you input into the form when proceeding to check out! :)
These are some great CU Fireworks for your arsenal of awesome'ness Tagger Sized Designer! :)
You can put these fireworks into your personal use kits to have that special unique 'something'! There are greyscaled elements inside as well as colored ready-to-use ones too! :) These are NOT CU 4 CU, and you can not re-sell these fireworks for any reason, nor make a PSP Script from them or a PS Action. Thank you!

About Me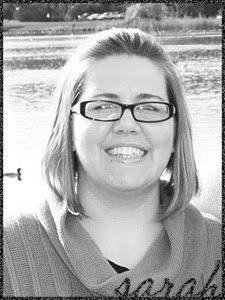 Welcome!! First and most important in my online world- I'm the VERY PROUD owner of the 'scraps for taggers' store named Pimp My Tags w/ Scraps! Now, with that said... HELLO! My name is Sarah and I'm a graphics artist of 5+ yrs. I enjoy designing digital scrapbooking elements for taggers and scrappers alike! I love doing blog makeovers and blinkie design as well! I'm a SAHM to two girls Emma and Abby, and the loving wife of my husband Jeremy. If you ever need to contact me, please write me HERE. Thanks for stopping by!

Personal CT Blog

I want to take a moment to personally thank anyone who's written a tutorial with my products from the past, in the present and in the future! THANK YOU!!! And a huge thank you to my talented, dedicated personal creative team! I owe you guys EVERYTHING!



PMTw/S CT Blog
Find a ton of top quality, amazing tut links on our store's creative team blog! Our tut writers are very hard workers and are very dedicated to pimpin' our store out!! And to that I say THANK YOU!!! We could never be as successful as we are at PMTw/S without the aide of our amazing taggers!!!




Contact Me
If you ever need to get a hold of me for any reason at all, please don't ever hesitate to e-mail me, I'm always readily available to answer questions, take comments and concerns!




Blog Archive